Greetings, beloved community!
After the musical successes of "
Bromance
" and "
Fear of Bektar
" (skip the intro) and lots of requests in my
Streaming Channel
, Ive decided to start broadcasting musical sessions. Ive asked the musically talented Bektar to assist me when he has time!
These sessions are about making and preforming music related to Mortal Online and my channel community. I have a few half-finished songs in preperation and I also intend to create songs live where the viewers write the lyrics for me!
I might start the song with "
I play Mortal every day"
and a viewer might reply with "
at night Im busy being gay
", or whatever you want it to be, and I have to write it into the song.
When the song is finished I will perform it on stream and also record a studio version to upload on my
youtube channel
and Mortal Online Forums featuring the names of all who helped writing it.
Im working on getting this up and running ASAP but my bad back is slowing me down, I also need to go buy new music equipment since I sold most of it when money got tight.
I hope to see as many of you as possible in my channel! Especialy my current top two donators, the mysterious "LOL" and Lexorn. I have a suprise for you two!
Until then, elbowlicks for everyone!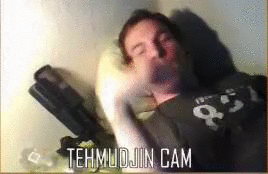 1